All Insurance Underwriters is committed to the success of our agency partners clientele.  That's why we offer additional services like payroll and alternative workers' compensation within the PEO industry.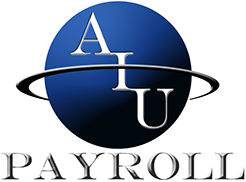 It's a well known fact that most all payroll companies have  entered the commercial insurance market directly through their current clientele and now offer commercial insurance as part of their package.  For example:  Two of the largest national payroll companies prominently advertise commercial insurance products on their websites and during new client enrollment.  Common offerings are pay-as-you-go workers' compensation, commercial auto, commercial property, commercial general liability, and health insurance.
Partnering with AIU will arm your agency by offering a payroll service that is a natural extension of your brand that will provide many marketing benefits such as no down payment, simplified audits, and on time premium payments.  AIU Payroll is a sister company of All Insurance Underwriters, a wholesale agency to offer payroll services at wholesale discount prices to your clientele.  In addition, your agency will earn a 10% residual commission for the life of the client relationship.
Offering cutting edge payroll services along with All Insurance Underwriters unique workers' compensation, excess and surplus, commercial general liability, commercial auto, and commercial property programs to retail agencies nationwide (we only work with retail agents).
Teaming up with AIU Payroll will allow your agency to go head to head with Payroll Companies, ASO's and PEO's by offering an administrative service at wholesale prices (your quote will be lower). This arrangement allows both parties to handle the functions that they specialize in, providing your clients with the best value and service.
USA's staff of Business Consultants has extensive experience in all areas of payroll and workers compensation on a pay-as-you-go platform delivered through the Professional Employer Organization (PEO) industry.  By utilizing USA your agency will reduce its declination's and provide affordable workers' compensation solutions in high hazard/high Modification industries where declination's are imminent.  Call on USA to provide a cost effective solution for your now potential clientele as well as current clients you would like to maintain or rehab back to the standard workers' compensation market.